Wordpress:connect
Wordpress celum:connect is a Wordpress extension which allows you to download assets from CELUM via the CELUM Asset Picker directly into the Wordpress filesystem.
1. Installation
Login into the Wordpress backend as an administrator
Go To Plugins
Click on Upload Plugin, upload the celum:connect Plugin and click in Install Now
Go To Plugins -> Asset Picker Options
Configure the API-key (from the CMA in CELUM)
Define the root-nodes (comma separated)
Enter the End Point URL (/cora)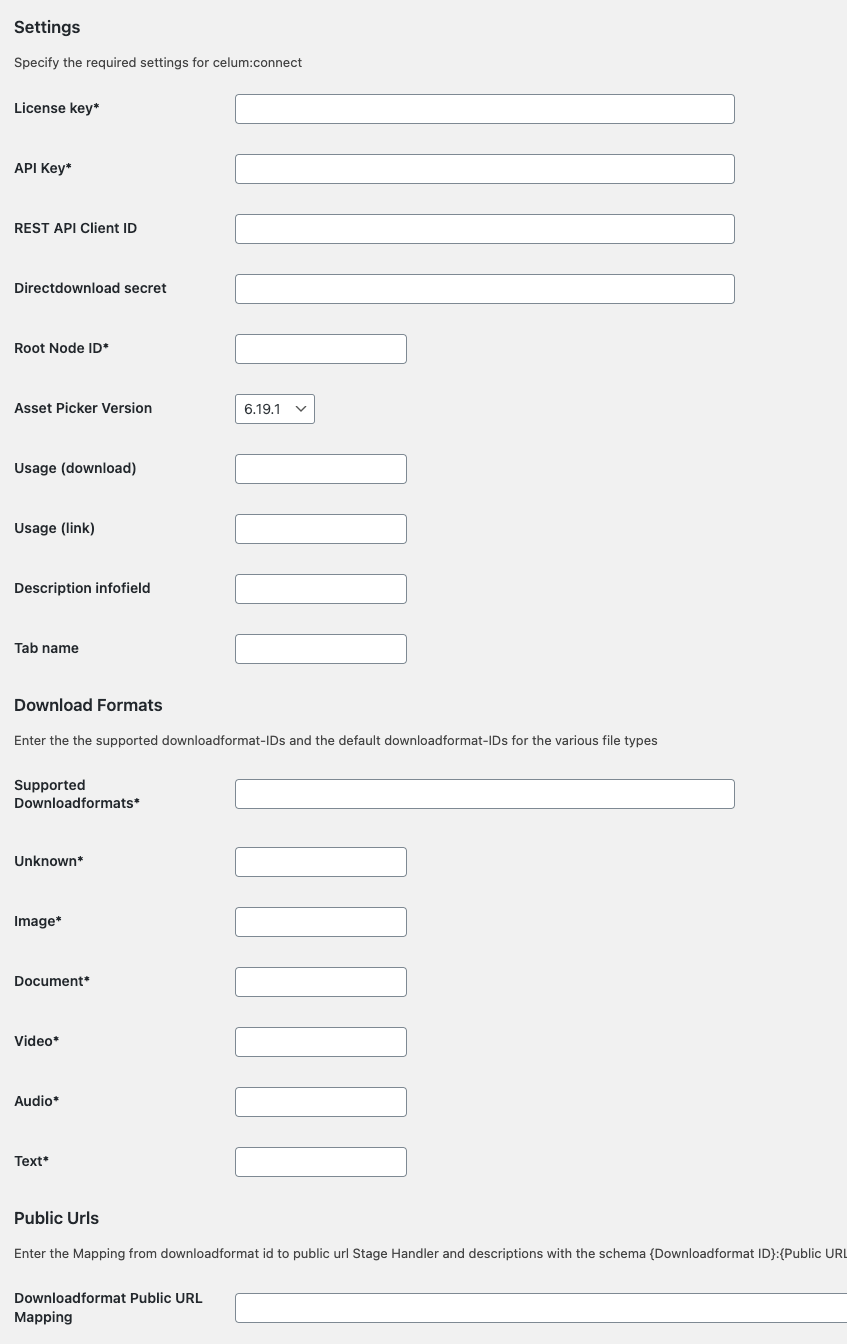 2. Configuration
On the Asset Picker Options page, enter the IDs for the download formats (Image, Unknown, Document, Video Text, Audio, Other supported download formats).
3. Usage
Login into the Wordpress backend
Go to Posts -> Add New
Click on Add Media
Select celum:connect on the left panel
Select the desired asset(s) and click on the shopping cart button
Choose the desired download format(s) and download the asset(s) into Typo3.